Looking for something to do?
Blackburn Hamlet has a number of neighborhood activities you can get involved in. Check them out below!
---
Activities
---
Blackburn Hamlet Duplicate Bridge Club
There are three separate sessions of duplicate bridge that take place in the Blackburn Community Hall, 190 Glen Park Dr.
• Tuesday afternoon at 1 pm Director, Bill Durning (613-824-9593) email: billdurning4@gmail.com Click here for Tuesday results
• Friday afternoon at 1:30 pm Director, Ken Pearson (613-830-1659) email: 887kmp@gmail.com Click here for Friday results
• Monday evening at 7 pm Director, Ken Pearson (613-830-1659) email: 887kmp@gmail.com Click here for Monday results

Each group meets regularly in the Community Hall for friendly duplicate bridge. All are welcome. Players should have a basic knowledge of the game but need not have any experience in duplicate bridge. The sessions are played from September to June with a break for the holiday season.
Sessions typically run for about 3 hours. Games are usually 24 to 30 boards. If you have a partner all you need to do is show up a few minutes before start of play. Anyone looking for a partner can contact one of the directors listed above to see if a suitable partner can be found. There is a nominal fee to cover the cost of renting the facility, the bridge supplies, and any refreshments. For more information contact either Bill Durning or Ken Pearson.
---
1st Blackburn Scouting Group

Scouts Canada is a Canadian Scouting association providing programs for young people of all genders aged 5 to 26, with the stated aim "to help develop well rounded youth, better prepared for success in the world." Scouts have a lot of fun discovering new things and experiences they wouldn't have elsewhere. The Canadian Path is a balanced program in which youth participate in adventures relating to: Environment & Outdoors; Leadership; Active & Healthy Living; Citizenship; Creative Expression; and Beliefs & Values. Our group meets on Monday nights in Blackburn Hamlet. Registration and volunteers are accepted through the Scouting year which runs from September to August. For more information: Group Commissioner at gc@blackburnscouting.com Website: blackburnscouting.com
---
Eastern Ottawa Resource Centre
Reaching out to strengthen our community.
The Eastern Ottawa Resource Centre is a community-based, non-profit organization. The EORC offers a wide range of services for children & youth, women, families, and Seniors. We offer the following services: resource & referral, counseling, child & youth services, community development initiatives, senior community support services, first words, counseling for women victims of violence & their children. We have various seconded services such as Ottawa Community Immigration Services of Ottawa and Gloucester Recreation Development to list a few. We offer services programs that enhance the communities that we work in: Blackburn Hamlet, Beacon Hill, Carlsbad Springs, Gloucester South, Orleans, Cumberland, Navan, and Sarsfield. For more information: Phone: 613-741-6025 Website: eorc-creo.ca
---
Gloucester Horticultural Society
Every month gardeners from Ottawa-East gather to exchange ideas, resolve growing dilemmas, and enjoy the company of other horticulturists in a congenial atmosphere. For more information: Website: gardenontario.org/society-listing/entry/93/er Email: gloucester@gardenontario.org
---
Newcomers Club
The Ottawa Newcomers Club is designed to help women new to the City, or who have experienced a significant life style change, to adjust by meeting women of similar interests and to develop friendships by participating in a variety of group activities. These include Fun Lunches, Crafts, Bridge, Walks, Art Tours, Movies, Book Clubs, Photography and Dining. For more information please contact us at newcomersclubottawa@gmail.com or visit our website at ottawanewcomersclub.ca
---
Quilting Queens
New and experienced quilters meet Thursdays at the Community Hall, alternating evenings and afternoons (see the community hall schedule or contact us to confirm meeting times). We support many charities including providing CHEO and St. Mary's Home with quilts. Email Sharon  at sharon.kes@bell.net for further information.
---
Toastmasters
Toastmasters International is a worldwide educational organization. Members develop and improve their leadership and communication skills through hands-on experiential training. We provide a supportive and positive learning experience, resulting in greater self-confidence and personal growth. We meet every first and third Thursday of the month from 18:30 to 20:00 at Bearbrook Retirement Residence, 2645 Innes Road, Blackburn Hamlet. Please sign in at reception. Be our guest! Web site: blackburn.toastmastersclubs.org.
---
Eastern Ontario Cycling Community
The Eastern Ontario Cycling Community Facebook page focuses on east-end cycling issues but has information useful to all, both recreational and commuters about routes, resources and events and even private and business sales and service. For more information, please visit facebook.com/groups/BlackburnOrleansCyclists.
---
Sports
---
Blackburn Badminton Club
The recreational club plays Monday, Wednesday and Friday evenings at Glen Ogilvie School, 46 Centrepark. Junior badminton is held on Saturday afternoons for ages 9 to 18. For more information: Website: blackburnbadminton.ca Email: blackburn.bc.ottawa@gmail.com.
---
Blackburn Ladies Ringette Scrimmage
Play Monday and Wednesday mornings at Lois Kemp arena. For more information: Sue French (613-830-0684)
---
Blackburn Ladies Softball
Blackburn Ladies Softball League is a recreational softball league that plays on Monday and/or Wednesday nights, from May through September, at the softball diamond behind the Lois Kemp Arena. Players range in age from 18 to 65+, of varying skill levels. Players register as individuals, and then teams are built before the season begins, to evenly distribute pitchers, catchers, and player skill levels. For more information, or to register, visit blackburnladiessoftball.ca or email blslvicepresident@gmail.com
---
Blackburn Tennis Club
This community tennis club features six illuminated hard courts, a fully serviced clubhouse, and an enthusiastic, friendly staff. We welcome players of all ages and skill levels to our round robins, tournaments, and social activities. We have a very active Junior Program, with after school sessions and summer half day "camps". Our certified Pros use the most up-to-date teaching methods, while having fun at the same time. For more information please go to our website, send us an email, or call during the season. For more information: Website: blackburntennis.ca Email: blackburntennisclub@gmail.com
---
Gloucester-Cumberland Girls Hockey Association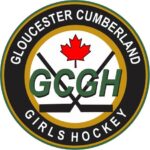 The Gloucester-Cumberland Girls Hockey Association (GCGH) is a not-for-profit volunteer-based organization established to provide opportunities for girls in our community (East Ottawa) to become involved in recreational and competitive hockey. GCGH is affiliated with the Ottawa District Women's Hockey Association (ODWHA) and the Ontario Women's Hockey Association (OWHA). From its initial formation as Gloucester Girls Hockey with a single team in 1987, GCGH programs are designed to provide girls and young women with opportunities to participate and develop both hockey and life skills in an atmosphere of fun, friendship and enjoyment. Girls from 4 to over 21 years of age can participate in the sport at a level that matches their individual skills. GCGH programs run from early September to April with an average of games and practices of 3-4 hours per week for Competitive teams, 2 hours per week for House League teams and 1 hour for our FUNdamentals program. For more information visit our website at gcgh.ca or email us at info@GCGH.ca.
---
Gloucester-Cumberland Ringette Association
Gloucester Cumberland Ringette Association offers a ringette program or team for all ages and skill levels. The bunnies program is our introductory, learn to skate program open to all as young as 4 years old. Come try the fasted sport on ice: Ringette!! For more information: Website: gcra-ringette.ca Facebook: facebook.com/GCRAringette
---
Gloucester Women's Competitive Volleyball League
The Gloucester Women's Competitive Volleyball League (GWCVL) is a 4-team league playing on Wednesday nights from 8 – 10 pm at Emily Carr Middle School in Blackburn Hamlet. Level of play: Intermediate competitive (with a more relaxed atmosphere!). Teams selected by draft process. Season runs from end of Sept to end of April. Banquet incl in fees. Refs provided. Spares needed on an on-going basis during the season! For more information about playing full-time in the GWCVL, or sparing, please contact: Email: GWCVLeague@gmail.com Facebook: GWCVL's Facebook Page